Jim Smith is The Executive Happiness Coach®, a global provider of executive coaching, and personal and workplace transformation services. His passion is to create a Happier world and workplace, one Leader at a time.
Drawing on his 20+ years of executive experience as well as 50+ years as a Human Being, Jim has coached leaders from 28 countries and six continents. He works with leaders to better balance their lives, dramatically improve their leadership skills, and build more positive workplace cultures.
Jim is a popular conference speaker and the author of several books on Happiness, Leadership, and Coaching, and he has touched the lives of over 18,000 people through his work on Positive Emotion and Leadership.
Finally, Jim wants you to know this: he worships Dark beer, Dark Coffee, and Dark Chocolate… and deeply believes that Happiness is a Decision, not an Event!
See more from our experts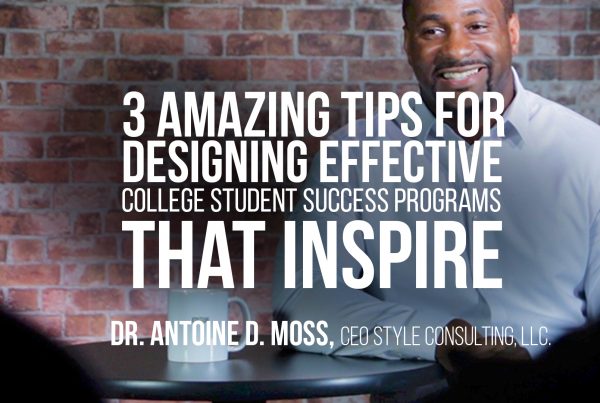 JTNDaWZyYW1lJTIwd2lkdGglM0QlMjI1NjAlMjIlMjBoZWlnaHQlM0QlMjIzMTUlMjIlMjBzcmMlM0QlMjJodHRwcyUzQSUyRiUyRnd3dy55b3V0dWJlLmNvbSUyRmVtYmVkJTJGS0NBVGJDX1g1Q0klM0ZyZWwlM0QwJTIyJTIwZnJhbWVib3JkZXIlM0QlMjIwJTIyJTIwYWxsb3clM0QlMjJhdXRvcGxheSUzQiUyMGVuY3J5cHRlZC1tZWRpYSUyMiUyMGFsbG93ZnVsbHNjcmVlbiUzRSUzQyUyRmlmcmFtZSUzRQ== In this episode Antoine Moss, Millennial Expert, Consultant , And Man of inspiration shares 3 Amazing Tips for Designing Effective College Student Success Programs that Inspire! After the tip,…