As President & CEO of VoicePRO and a former biologist working in biotechnology, Leslie is no stranger to the unique challenges facing business leaders.
In 1994, Leslie joined VoicePRO  and her mother, Carolyn, who founded the business ten years earlier. As the current owner, Leslie continues to be passionate about working with clients to help them feel confident & successful in their areas of expertise.
Leslie is an in-demand executive coach. Her clients recognize that she has an affinity for identifying specific issues, while possessing the expertise to resolve them. She works with professionals who are board members, executives, managers and government leaders in all areas of business, including manufacturing, finance, consulting, health care and technology.
Leslie remains dedicated to personal and professional development as a member of the Entrepreneur's Organization. She is a current Board Trustee for the Cleveland Great Lakes Theater, past-Chairman of the local Better Business Bureau & a certified professional behavioral analyst.
She does her best to stay healthy & vibrant through running, swimming, biking, reading and traveling.
Videos From Leslie Dickson:
See more from our experts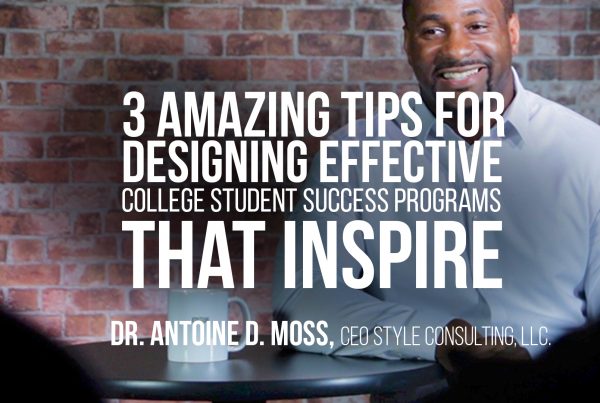 JTNDaWZyYW1lJTIwd2lkdGglM0QlMjI1NjAlMjIlMjBoZWlnaHQlM0QlMjIzMTUlMjIlMjBzcmMlM0QlMjJodHRwcyUzQSUyRiUyRnd3dy55b3V0dWJlLmNvbSUyRmVtYmVkJTJGS0NBVGJDX1g1Q0klM0ZyZWwlM0QwJTIyJTIwZnJhbWVib3JkZXIlM0QlMjIwJTIyJTIwYWxsb3clM0QlMjJhdXRvcGxheSUzQiUyMGVuY3J5cHRlZC1tZWRpYSUyMiUyMGFsbG93ZnVsbHNjcmVlbiUzRSUzQyUyRmlmcmFtZSUzRQ== In this episode Antoine Moss, Millennial Expert, Consultant , And Man of inspiration shares 3 Amazing Tips for Designing Effective College Student Success Programs that Inspire! After the tip,…