Over 100 years ago, Thomas F. Foote ventured down to Cleveland, Ohio from Ontario, Canada.  Foote Printing was soon founded in 1907 and would thrive all through the 20th century.
Fast-forward a handful of decades, German immigrant Karl-Heinz Duhr and wife took over the company at its current location on East 55th Street.  They are since retired, leaving the Foote Printing Company with their two sons Michael and Steven.
Today, Foote Printing remains a small family-owned business with a close-knit crew of printing professionals.  We are a union shop with over 100 years of combined experience and serve a great range of clientele as we write the next chapter of Foote Printing.
Videos From Michael Duhr:
See more from our experts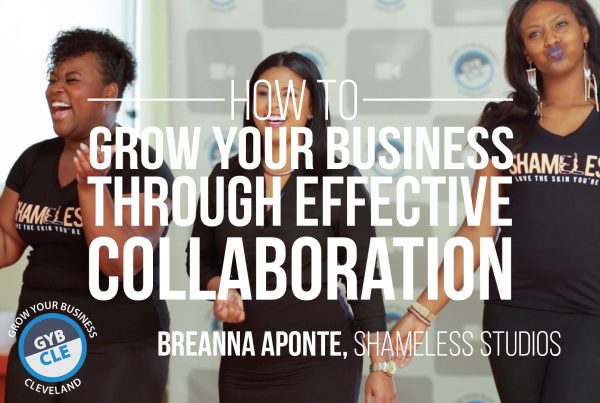 JTNDaWZyYW1lJTIwd2lkdGglM0QlMjI1NjAlMjIlMjBoZWlnaHQlM0QlMjIzMTUlMjIlMjBzcmMlM0QlMjJodHRwcyUzQSUyRiUyRnd3dy55b3V0dWJlLmNvbSUyRmVtYmVkJTJGWEx3NjRYZmw2bXclMjIlMjBmcmFtZWJvcmRlciUzRCUyMjAlMjIlMjBhbGxvd2Z1bGxzY3JlZW4lM0UlM0MlMkZpZnJhbWUlM0U=In this episode Breanna Aponte, Dancer, Entrepreneur , and Life Coach Shares How to Grow your Business Through Effective Collaboration! After the tip, we go backstage where Breanna Shares the…
Grow Your Business Cleveland on location with Joe Pulizzi, founder of Content Marketing Institute. We asked the godfather of content marking to share his best tips for content with his…