Natalie Bauman is an award-winning video producer, director and writer with over 25 years of credits and awards in the broadcast, corporate, education and entertainment fields, and now the founder of The Digital Mosaic, a guided online video storytelling experience.
Her career began in broadcasting, and branched out to corporate and advertising work. Natalie started Holy Cow! Creative, a video production company, in 1997, motivating, educating and selling ideas and products for major corporations and non-profits. She decided to shift her emphasis to personal storytelling, crafting custom video stories for families and individuals, and working with senior care facilities. This business, Sunrise Sunset Documentaries, recently won a Telly Award for the documentary, "The Remembering Project," which chronicles the experiences of four Cleveland-area Holocaust survivors.
To reach a larger audience, and make video storytelling affordable and accessible, Natalie launched The Digital Mosaic in 2014. The "SimplyTold" app and collaborative video platform allows businesses, organizations, families and individuals to capture the stories that they value, wherever and whenever they are being told.
Natalie is a graduate of the Bad Girl Ventures program in 2014, won third place at the 2014 COSE Pitch Competition, and came in second at the SBA InnovateHer Pitch Competition. Everyone has a story to tell, and Natalie loves to help people find their voice.
Videos From Natalie Bauman:
See more from our experts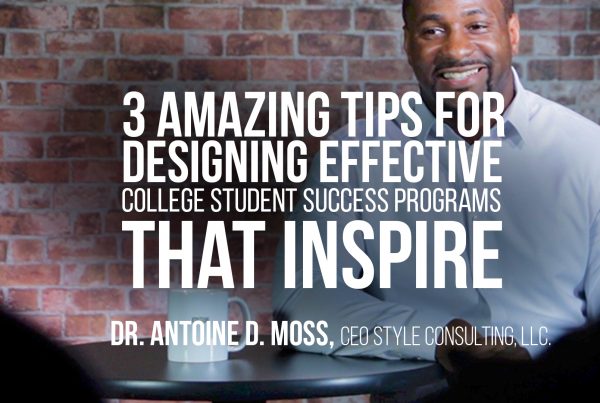 JTNDaWZyYW1lJTIwd2lkdGglM0QlMjI1NjAlMjIlMjBoZWlnaHQlM0QlMjIzMTUlMjIlMjBzcmMlM0QlMjJodHRwcyUzQSUyRiUyRnd3dy55b3V0dWJlLmNvbSUyRmVtYmVkJTJGS0NBVGJDX1g1Q0klM0ZyZWwlM0QwJTIyJTIwZnJhbWVib3JkZXIlM0QlMjIwJTIyJTIwYWxsb3clM0QlMjJhdXRvcGxheSUzQiUyMGVuY3J5cHRlZC1tZWRpYSUyMiUyMGFsbG93ZnVsbHNjcmVlbiUzRSUzQyUyRmlmcmFtZSUzRQ== In this episode Antoine Moss, Millennial Expert, Consultant , And Man of inspiration shares 3 Amazing Tips for Designing Effective College Student Success Programs that Inspire! After the tip,…