25mar1:00 pm- 3:00 pmEvent OverDan Weiss, President, AdatasolStudio Shoot: Operations
Event Details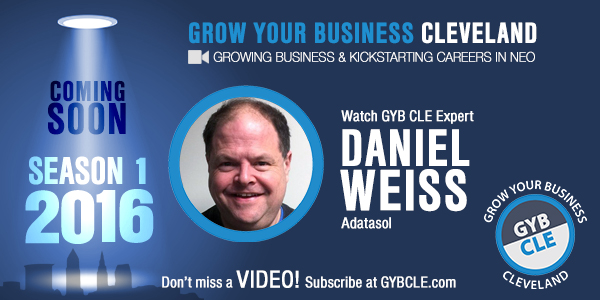 Soon after moving back to Cleveland after college Dan started a business utilizing his psychology degree and love of computers – consulting to help small businesses with their PC frustrations. This role offered some of the fulfillment he enjoyed. But then some of his clients needed database solutions and he found his true calling. By using using FileMaker, Apple's database product, Adatasol can quickly create solutions that astounds their clients by providing incredible levels of ROI. In early 2015 Dan attended the Goldman Sach's 10,000 Small Businesses program and made the decision to continue to scale up Adatasol to become the largest FileMaker developer in the Mid-West.
Time

(Friday) 1:00 pm - 3:00 pm EST
RSVP to event
RSVPing is closed at this time.
Can not make it to this event?Change my RSVP