In this episode Bonnie Dick: Career Development Consultant, Change Manager, Life Coach Explains why… Attitude is everything! After the tip, we go backstage where Bonnie shares: What's important in business How to embrace opportunity Positivity Abroad, and more!
My name is Bonnie Dick, and I'm the principal officer of a program called Career Development Consulting, and today I'm going to talk about attitude is everything. When searching for not only a new position, but even in life, just having a good attitude will give you the power to be successful. First of all, understanding who you are is extremely important, and not only that, but understanding what you want to be, because people change, and that's okay to change. Accepting what has been transpired in your past experiences. That's, sometimes, very hard to accept things, but I want you to be thinking about that and accepting those, that they're going to happen from time to time, and now you can really face the future with a positive attitude. Be upbeat and enthusiastic, and you're going to be successful. Act enthusiastic. As a matter of fact, Dale Carnegie used to say, "Be upbeat and enthusiastic."
The most important thing in an organization is, "Do you fit my culture?" And fitting your culture is extremely important, and that's how they make a decision, so if you're upbeat, enthusiastic, and fit their culture, you're going to be hired. I also want you to laugh a little bit. What does that do for you? Doesn't that make you feel good? Doesn't your attitude feel better? I'm laughing. I'm smiling. I'm feeling good about myself, so smile. Smile is probably one of the most important things to raise your attitude, feel good about yourself, and with, believe in yourself. Please don't beat yourself up. Don't talk badly to yourself. Talk well to yourself. You can do anything you want to do if you put your mind to it.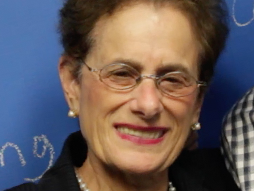 Bonnie Dick
Bonnie Dick is an Employment Consultant with extensive experience in the area of Change Management. Her success in training and coaching people who are in transition comes in part by the fact that she has had the opportunity to have five different careers in my lifetime.
Click here to find out more about Bonnie
Behind the Scenes: The Intern Production Team



Emily Wagner
University of Dayton
Marketing & Communications Student
Zak Dunaway
Northern Kentucky University
Electronic Media Student
Kaitlin Peffer
Miami University of Ohio
Professional & Creative Writing Student