In this episode Tony Felice, entrepreneur, lifelong learner, and technology guru shares Consulting Skills That Every Entrepreneur Needs! After the tip, we go backstage where Tony shares, His passion for the truth, Teacher vs. Entrepreneur, Real world advice and more.
I'm Tony Felice with Inline Technology Services and I'd like to talk about consulting skills that every entrepreneur needs. Well, the first and most obvious skill of a consultant is competency. You have to choose an area of expertise, in which you can keep yourself current and know what you're talking about and you have to know where that fits into the broader picture that your clients are going to be concerned with. You need to know where the boundaries of your knowledge are, because there may be something that you're just not aware of and as long as you have a good idea of what the limits of your own knowledge are, you're not going to get yourself or your clients in trouble.
The next skill, is to be yourself. It's very tempting to be bland, to try not to offend anyone, but the problem there is that you don't give people a chance to know who you actually are and they don't get to know and even anticipate the unique contributions that you might be able to make to them.
Next, comes the very important skill of listening intently. You may be the expert on the subject being talked about, but you need to walk into the room knowing that you're going to learn something that you didn't know. It may be about your subject, it may be about the people in the room are thinking about it or what they feel or what they're afraid of, but you're going to learn something that you didn't know.
The next skill is the ability to adapt your presentation to your audience. If you've been listening intently, you know something about what they think, what they feel, how much they understand about the technical subject being discussed and what they want to know. Be careful not to talk down and insult someone when they've showed you that they have a certain amount of knowledge and be careful not to do things like using jargon or acronyms or things that only someone who is a specialist in your field can understand.
The next skill, brings us really to the culmination of the consulting process. The way you've been communicating, has allowed the people you're working with to really understand what you're saying, allowed you to really understand what they're saying, what their needs are, what they're looking for and now you're in a position to offer a really unique insight. You can offer an analysis that's in some way different from anyone else would have come up with. You bring your own unique insight or your own frame of reference to the situation. Remember, what your clients are looking for from you, is help to come to an understanding or a solution that they wouldn't have come to without you, so this is where you really shine. This is where you come up with an insight that you'd have to have been you to understand or to think of and at this point they're ready to hear it.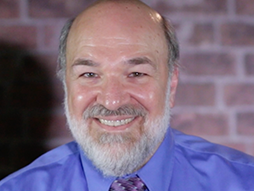 Tony Felice
Tony designs training programs for data processing systems. He feels that his major contribution to the community is his ability to help people understand information and ideas that make a significant difference to them.
Click here to find out more about Tony
Behind the Scenes: The Intern Production Team



Emily Wagner
University of Dayton
Marketing & Communications Student
Zak Dunaway
Northern Kentucky University
Electronic Media Student
Kaitlin Peffer
Miami University of Ohio
Professional & Creative Writing Student