In this episode David Andrews Employment attorney, and Litigator shares 3 great Human Resources tips for successful small businesses. After the tip, we go backstage and learn how David, Applies Boxing philosophies to legal careers, Share the most violated law in business, Lives his Baseball Dreams, and more!
I'm David Andrews, employment attorney. DIY HR, Three Great Tips for Successful Small Businesses.
Small businesses do not have large HR staffs to help you work through all the complicated employment laws, so we've come up with three really quick steps to help you manage and navigate your way through the complex web of employment regulations.
First is spend some time thinking about your employment policies. It's always so much better when you've thought about what's best for your business and what's best for your employees before a situation presents itself. When a situation arises, you tend to make decisions based on who that person is, not necessarily what's best for your business, so just take a little time, think through the policies, and you'll be off to a great start with your HR.
Second is to document. Always people say, "Dave, I don't have time to document. It takes way too much time to write up a form or come up with some disciplinary notice." You don't have to do that. All you have to do is spend 15 seconds and send yourself an email. If one of your employees is late and you've had to talk to them about it on a regular basis, just shoot yourself a short email. "Emily was late." Right there on the email you've got the date and you've got the time. You're all set to go for your documentation.
The third step is never make an emotional decision on your employment issues, whether it's hiring or it's firing. Most often, we see it in the firing situation. Somebody's made you really mad. You're upset about the situation. They've really damaged the company and hurt the productivity of the company, but don't feel like you got to make a decision today. Send the person home. Buy yourself a little time. Preferably talk to your HR lawyer who can help you sort through the various laws that you have to consider before you make the final decision.
There you have it, three do it yourself simple HR steps to make your small business a great success.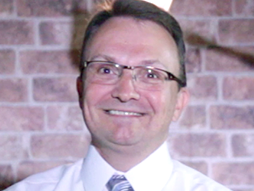 David Andrews
David Andrews serves as a trusted adviser to employers in day-to-day discipline and discharge matters including compliance with the Americans with Disabilities Act, Family and Medical Leave Act, and equal employment opportunity laws.
Click here to find out more about David
Behind the Scenes: The Intern Production Team



Emily Wagner
University of Dayton
Marketing & Communications Student
Zak Dunaway
Northern Kentucky University
Electronic Media Student
Kaitlin Peffer
Miami University of Ohio
Professional & Creative Writing Student