In this episode Rachel Gordon Artist, Marketing Expert, and Traveler asks How effective is your non-profit marketing? After the tip, we go backstage where Rachel shares: Her ticket around the world, The one thing she does every day, Her quilt of life, And more!
I'm Rachel Gordon with Porath Business Services and Donate My Share. Today my question for you is, how effective is your non-profit marketing? People get so much marketing sent their way these days, both digital and print. It's so overwhelming.
My question is, are you sending out to a clear and constant message? You want your marketing materials to stand out from that big pile of mail, from the big mound on the kitchen counter. You want people to feel an emotional connection to your organization when they see it? How can you do that?
One, you have to know who your audience is and how to connect them. Come up with a persona, imaginary people. Give them hairstyles, give them names, so you have in your mind a clear picture of who it is that you're speaking with and what is going to grab their attention.
Two, use stories. Facts, figures, bullet points, those are all great, but stories really will grab people. People love stories. They love telling stories. They remember stories. Make it easy for your supporters to pass on the stories about your organization. Also make sure to use photos to get that extra emotional impact.
Three, have a clear message about your organization's mission. You know the whole thing with the 30-second elevator speech. You want to have that also for your print materials. Make sure that you have a motto or a tagline, or something that really puts together who you are and what you do.
Four, use effective graphics. Make sure that you have consistent colors across your different materials, that you're using a similar font, that you have a similar look. Again, so everyone can just see at a glance and make that connection.
Think Bed, Bath & Beyond. You know those postcards that you can tell across the room that it's from Bed, Bath & Beyond. You want the same thing for your marketing materials.
Five, make it easy for people to support you. Make sure that you have branded donation envelopes in everything that you send out, and piles of them at different functions. Don't expect people to find an envelope, remember your address. When they have the urge to support you, you want to make it easy for them.
Also, if it's possible for people to give you donations on your website, you want to make sure that that's very clear on all of the marketing materials that you send out. Use these five points as a guide and your marketing materials will effectively connect with your audience.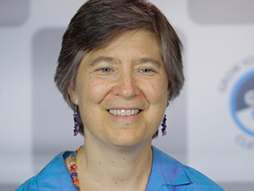 Rachel Gordon
Rachel works as Project Administrator at Porath Business Services where she prides herself on getting the end result you are after – whether it is getting the word out to your clients or funders, processing the best way to arrange all of the information you have, or seeing your idea come together.
Click here to find out more about Rachel Gordon.
Behind the Scenes: The Intern Production Team



Emily Wagner
University of Dayton
Marketing & Communications Student
Zak Dunaway
Northern Kentucky University
Electronic Media Student
Kaitlin Peffer
Miami University of Ohio
Professional & Creative Writing Student