In this episode Danielle Yonek; mom of 3, business owner, and photo story teller shares her Secrets for Creating an Amazing Experience for Your Clients!
After the tip, we go backstage where Danielle shares, When not to listen to advice, Her favorite photo shoot, Two amazing inspirations and more!
My name is Danielle Yonek, and I am the owner and photographer of Yonek Photography and, today, I'm going to share with you my secrets for creating an amazing experience for your clients.
My first secret is you want to ask questions to your clients so that way you can get to know them a little bit better. The more that you know your clients and the more that you're able to fulfill their needs, the happier that they'll be and the better products you're going to be able to deliver to them in the end.
If they have certain likes, dislikes, certain interests, are they involved in sports, do they read a lot, do they like cats, simple things like that. I ask them what are their interests and where, if they have any locations in mind of where they would want to go, so, that way, I can get to know them and I can customize their session for them and, ultimately, it makes them more happy during the entire process.
My second secret is to make suggestions to your clients. Your clients are coming to you because of your product and they want your expertise and they want your information that you have, so give them suggestions based on the questions that you've asked so that you can deliver them a better experience of the overall product.
With my clients, I make suggestions with them on different outfits to wear, what is going to be a more timeless look and different locations that we can use based on, again, on the questions that I've asked them to figure out what makes them who they are at this time.
My final secret is to just have fun. You want to have fun with your clients, so, that way, their experience is way better. The better their experience is, the better it is for everyone involved.
I get bored very easily, so I don't want to sit around and do the same thing all the time. I want to have fun with it, and I want them to have fun.
Those are my three secrets to creating an amazing experience for your clients. Ask questions, make suggestion, and just have fun.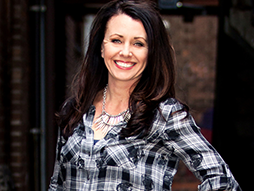 Danielle Yonek
Danielle is a single mom to 3 amazing children, 2 little pitbulls, and a grandmama
to a gorgeous little 6 year old. She is a caffeine addict, a lover of all things pink and sparkly, and the Owner
and Photographer of Yonek Photography.
Behind the Scenes: The Intern Production Team



Lizzie Bove
John Carroll
Marketing & Communications Student
Benjamin Buzzard
Cuyahoga Community College
Business Management Student
D'Asia Woods
Cuyahoga Community College
Business Management Student